Sapphire, September's birthstone has a bewitching protective presence as a guardian against supernatural forces and earthly toxins. Present in the courts of both Kings and wise healers, this beautiful stone adorned an armoured breastplate of warriors and worn on the necks of nobility for thousands of years as a symbol of knowledge and truth. Purchase your September Birthstone.
Sapphire is the birthstone for September and the gem of the 45th anniversary.
A sapphire jubilee occurs after 65 years.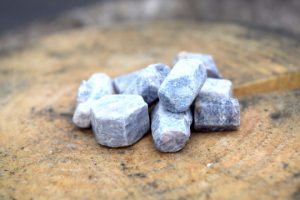 Sapphire Mineral
Sapphire is a variety of the mineral corundum, composed of aluminium oxide (α-Al2O3) and trace amounts of elements such as iron, titanium, chromium, vanadium, or magnesium. The name sapphire is derived from the Latin "saphirus" and the Greek "sappheiros", both of which mean blue. While Sapphire is typically blue, red corundum stones also occur, but are called rubies not sapphires.
The highest prices are paid for gems that are pure blue and of vivid saturation.